Dune Buggy Rental Dubai
Are you searching for a fun and exciting way to get a feel for the desert without having to step foot outside of the comfort of your own vehicle? Then why not take part in one of our Dune Buggy Rental Dubai. Our friendly and helpful tour guides will support you with any relevant knowledge about the dune buggy tour Dubai for an enjoyable experience that you'll never forget. These buggy trips are available on a freestyle basis so select whichever leisure activity or dune buggy pleases you the most, then we'll make sure we head straight out into the vast open desert ready to enjoy yourself!
Get yourself ready for a thrilling tour of Dubai, especially if you have some adrenaline running through your veins! There are plenty of things to do in Dubai and you will never run out of options once there. If you're looking for something more adventurous then what better way is there than driving around in Dubai dune buggies?
Your experienced dune buggy tour guide will make sure that you are safe during your adventurous excursion with us in Dubai. You can explore the vast expanse of the desert on board a number of speedy and smooth buggies depending on your preference – whether you'd prefer to enjoy the enigmatic scenery leisurely or crank up the sandy terrain while landing fresh perspectives of the topographical marvels, we're equipped to fulfill your dune-buggy desiresRe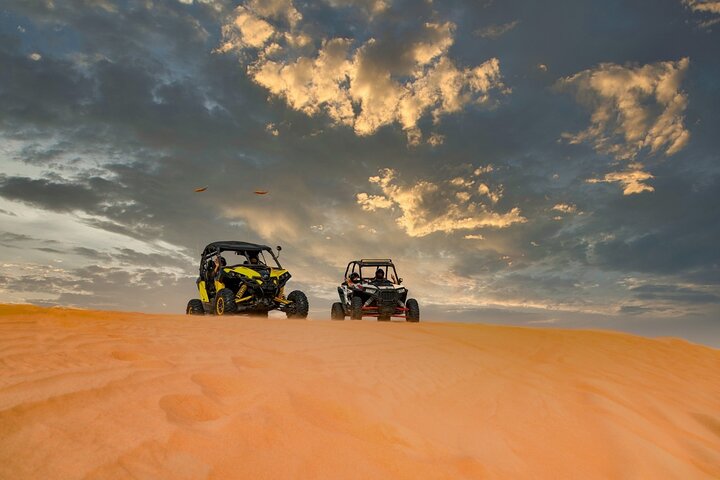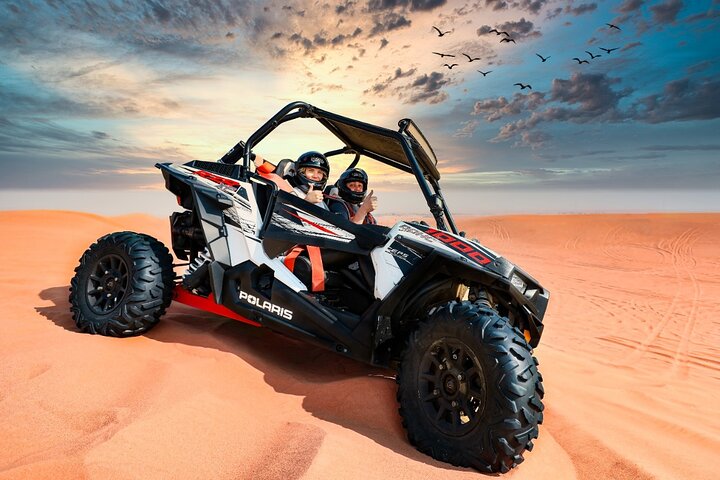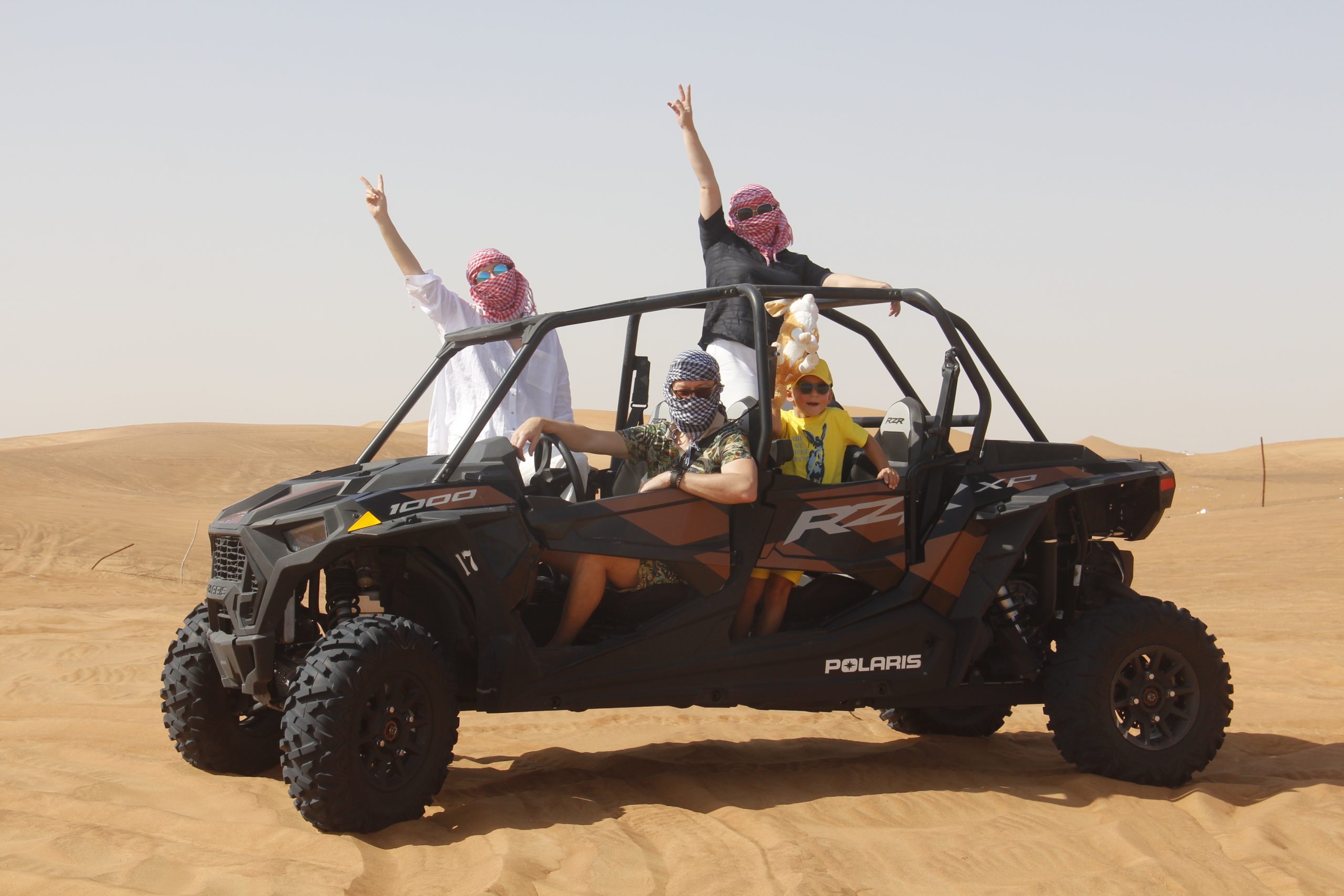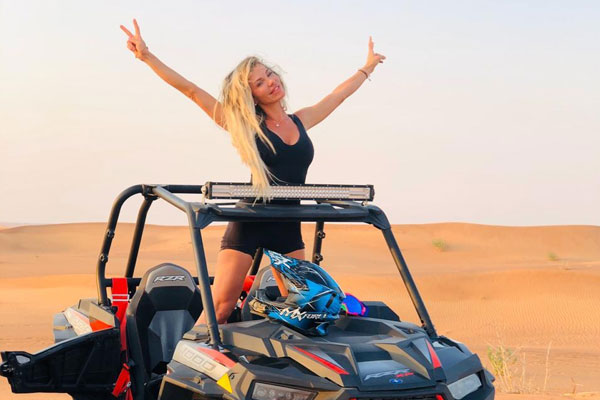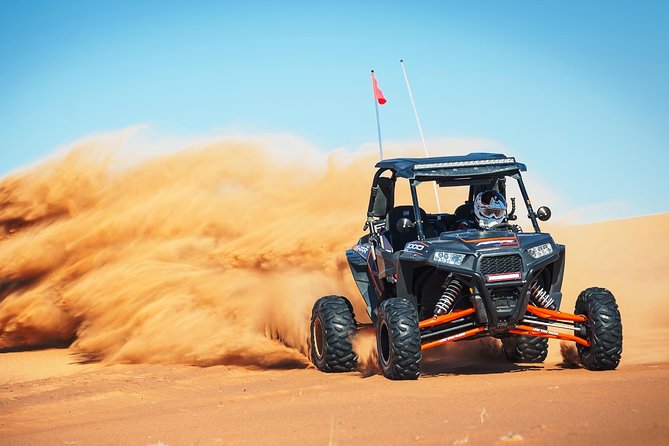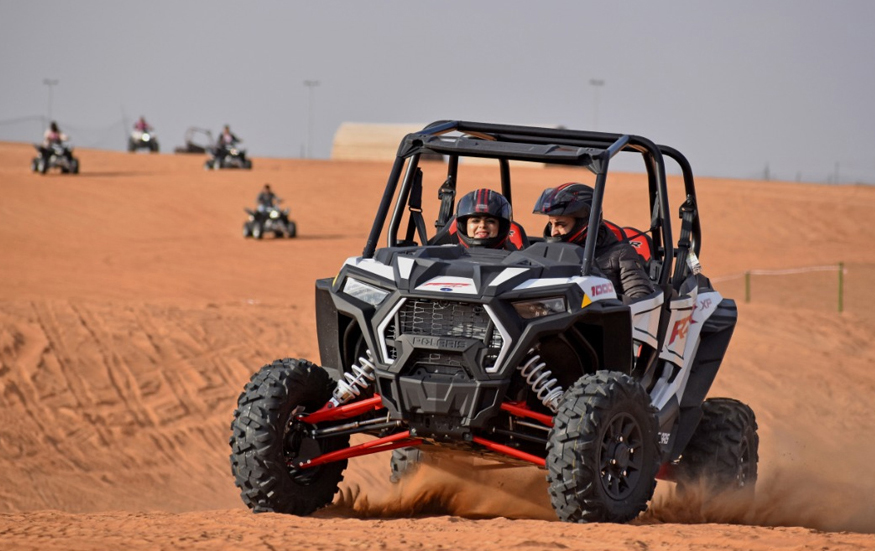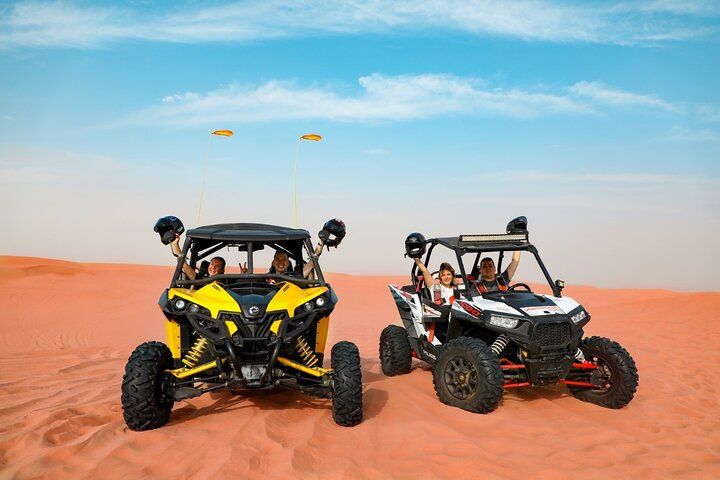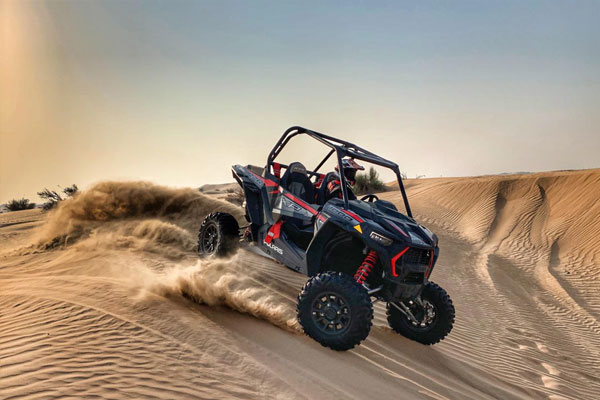 Why not try out a dune buggy when you visit Dubai? After an exciting day of visiting the spectacular destinations that this magical place has to offer, you might want to hit the open road and what better way than to do it in style than by trying out a dune buggy. Using dune buggy in Dubai doesn't only allow you the feel of being in the world's largest desert but also gives you the freedom to roam around as you please on an open road. Dune Buggy offers these kind of tours for all experience levels so everyone can enjoy their stay in Dubai!
You need to know some information about adventure tours
Safety Information:
We give the every necessary gear you would need for all tours of ours.
All our members are well trained First Aiders.
For desert tour all of our machines are customized.
For the rare instance recovery team and Mechanics are always on standby in case of any a breakdown can occur.
Before each touring safety and operation briefing.
Experience:
In an endlessly magnificent landscape Rip through massive golden sand dunes.
On driver ability Well-paced tour is based, in our meticulously maintained vehicles enjoy power on demand.
You would be visit the most iconic Arabian desert landscapes including Big Red dune, Pink Rock, Valley of a Thousand Dunes and the majestic Lost Trees Oasis.
Selfie with a free-roaming camel (we may not guarantee, otherwise we meet them on morning sessions mostly).
Restriction:
16 years is minimum age need to self-drive a buggy.
One thing is that no any driving license is required for our tours.
The minimum age is 5 years that to accompany as a passenger.
15 years is the minimum age for ride dune buggy.
We may not accommodate pregnant female on any tours due to the terrain.
Useful Information:
On our buggy tours we suggest you to wear casual dress.
You will be given the helmet and gloves for your safety.
Water and soft drinks will be given to you for your refreshments in all our touring.
Dune Buggy Dubai
Rent a dune buggy and explore Dubai in style. You can drive your own dune buggy, 4×4 and more. Enjoy the view of the desert and ride your way through the sand dunes. Check out the Desert Safari Tours in Dubai.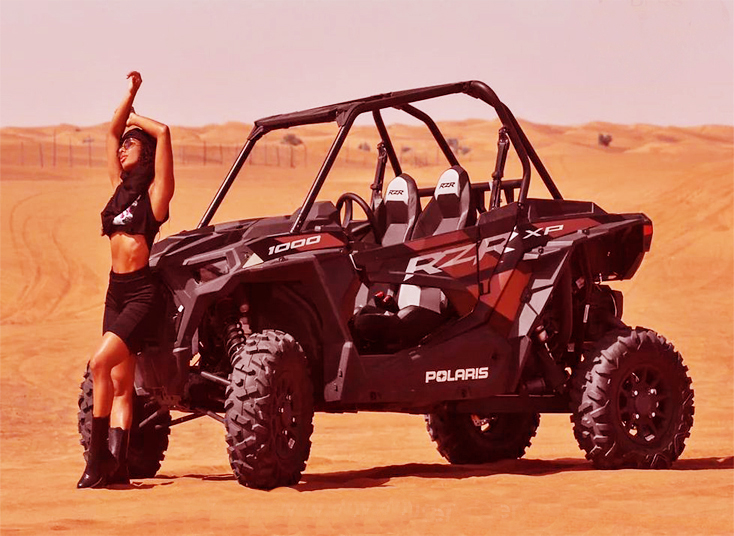 Hey, we are here to help you 7 days a week and respond within 24 hours. Plus, you can find most answers to your questions right on this page.
Why Should You Go For A Ride With Us?
We offer the best dune buggy tour in Dubai so that you can test your limits. 
Had a great experience with the dune buggy safari experience with my cousins. Well organized and fun tour. A must go for all the adventure lovers! Cheers!
We enjoy lot, i can that was a good experience very well organized our dune buggy Dubai tour, We explore the desert of Dubai from buggy tour. Thanks Team.
Me and my family had a great time here riding the buggy in the desert. It was one of the most unforgettable moments as you are the one in control of how much fun you have in this tour!.